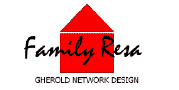 Service indisponible
Suite à un problème technique, Family Resa est momentanément indisponible.
Nous mettons tout en oeuvre pour rétablir la situation au plus vite.
Nous vous prions de rééssayer ultérieurement. Merci de votre compréhension.
Service unavailable
Due to a technical problem, Family Resa is temporarily unavailable.
         We make every effort to restore the situation as fast.
         Please retry later. Thank you for your understanding.